Monica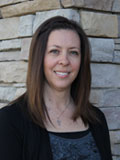 Monica still demonstrates the same level of enthusiasm as she did when she started in the dental field in the early 1990's. She has been with Nielson Dentistry since March 2010. Monica is cross trained in dental assisting as well as business management and insurance. Her current position as office manager allows her to use her technical knowledge to assist patients with a complete understanding of the services which have been provided. As well, her level of professionalism and compassion make her uniquely qualified to assist patients with any of their potential concerns. Monica loves her family and enjoys every opportunity she has to travel back to her hometown in Massachusetts.
Amy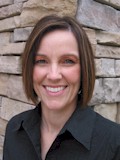 Amy is a Registered Dental Hygienist. She has been in the dental field for over 20 years. She was a Registered Dental Assistant in Northern California for 7 years where she had the opportunity to assist with numerous full mouth cosmetic cases. In 1999, she graduated with honors from Chabot College Dental Hygiene School where she received the Student Leadership Award and the Comprehensive Dental Hygiene Student Award. Amy is passionate about sharing her dental knowledge on oral hygiene, periodontal disease therapies and overall health. She is very patient and compassionate with all of our patients, including small children. Her goal is to make your dental experience a positive one and is committed to giving every patient high quality dental care in a gentle and caring way. Amy has lived in Arizona since 2004 and enjoys spending time with her husband and her happy and active boys.
Alicia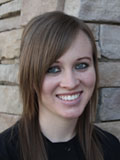 Alicia is a registered dental hygienist. Alicia originally joined Dr. Nielson's team in 2007 as a senior in high school and was Dr. Nielson's lead assistant until 2016 when she went to dental hygiene school. Alicia is passionate about making patient's feel comfortable during their visits, sharing her dental knowledge, and providing high quality dental care. Alicia is an Arizona native and has 2 children who keep her very busy. She also enjoys going to the lake, camping, traveling and just being home and being able to spend time with her family.
Stacy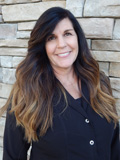 Stacy is an Arizona native who has worked as a dental hygienist in the East Valley for over 20 years. She has worked most of her years in cosmetic and periodontal offices but is happy to be back in a general dentist office where she is able to see children and adults. Stacy spends her spare time at the lake and camping with her husband, children, and grandchildren.
Lorena
Lorena is a bilingual dental assistant who has been in the dental field since 1998 and with us since March 2019. She grew up in Arizona in the west part of the valley. She married in October 2018 and moved to Queen Creek in January 2019. She enjoys helping patients and making them feel comfortable. On her free time she likes to go shopping, movies, and travel with her family.
Brandy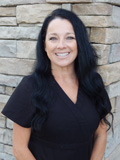 Brandy was born and raised in Mesa, Arizona. She started her career as a dental assistant more than 20 years ago. She enjoys taking care of people and loves Dentistry. Brandy has been married for 18 years and has one son. In her free time she enjoys hiking, biking, and decorating.